二八杠是什么:Military fiancee opens up on planning wedding with Marine deployed overseas
Planning a wedding can be stressful for most couples but Christina Anderson has a unique situation which presents its own challenges: her fiancé is deployed overseas.
Christina Anderson and Bill Pennewell, a staff sergeant in the U.S. Marine Corps, have been dating for two and half years, and in March 2017, Bill proposed. It was only a month later when his unit was given the opportunity to deploy.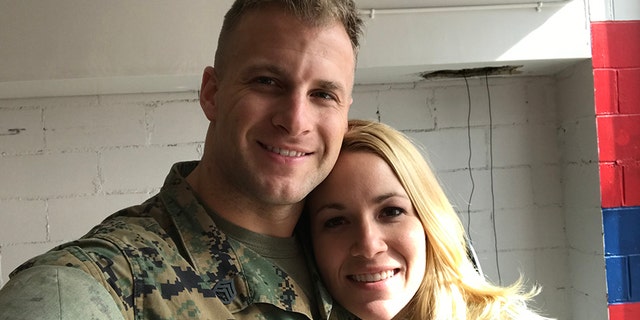 Although Bill wasn't required to go, he recognized that his position was needed and he was one of the few qualified for the job. It was a hard decision that Bill and Christina made together. He would go and serve his country.
Christina said she was surprised but understood her fiancé's choice.
"I didn't expect it so soon but I learned a lot really quickly," she told Fox News' Harris Faulkner on "Outnumbered Overtime."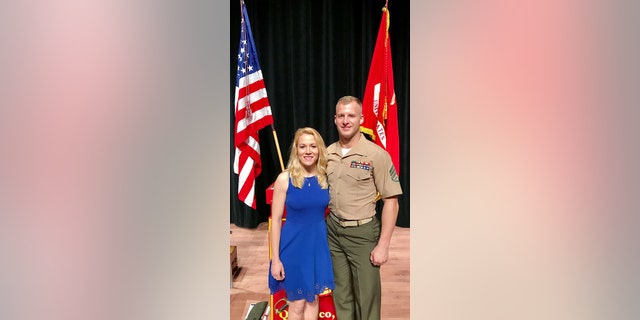 Bill is in his 11th year of service, having joined the Marines at 18, and currently is in his third deployment. He has been in Bahrain for the past six months and is set to return in about a month and a half – just in time for their September wedding.
Planning the wedding alone has been a challenge for Christina. The couple tried to plan what they could before Bill's deployment but now they must rely on written letters and spotty Internet service to communicate.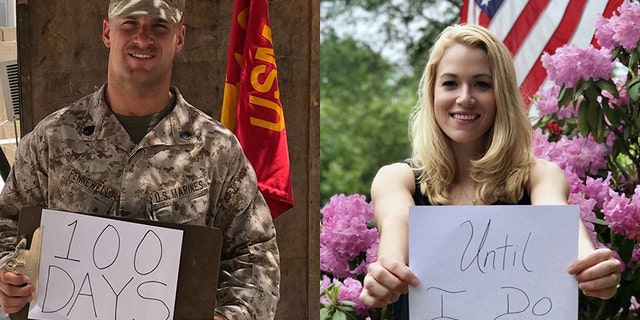 Aside from planning a wedding, being apart has proven difficult for other reasons.
During his latest deployment, both Bill and Christina suffered the loss of a loved one.
"It was hard not to be able to rely on each other's presence... to console each other at that time."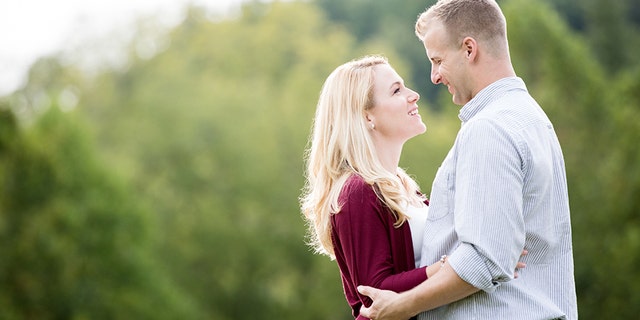 Christina has relied on both Bill's family and her own for support. She also has been thankful for the support she has received from other military couples going through similar situations.
"I love the camaraderie … I've learned a lot about strength and resilience and it's taught me a lot about how to be adaptable to life."
Fox News' Harris Faulkner contributed to this report.